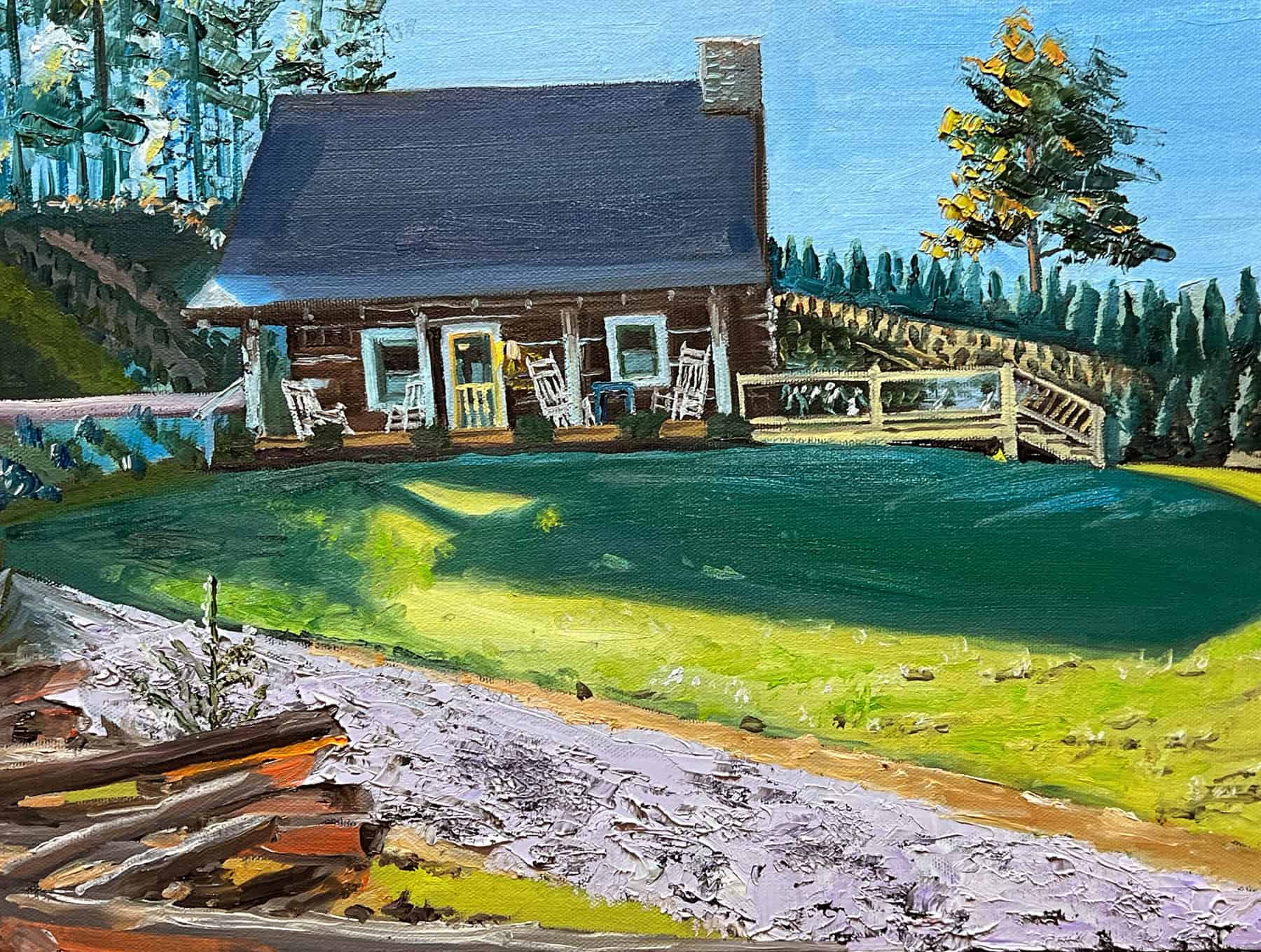 5 bedroom/5 bath. Minimum if 5 guest. Rates start at 5.
Downstairs- 1 king with full bath, 1queen with full bath.
Upstairs, 1 w/2 twins and full bath, 1 king, full bath, 1 queen, full bath. Sleeps 10.
The History of WILLA BRANCH CABIN
This cabin was a very unique cabin because of its size 20 ft. x 26 feet with a story and a half with very large Virgin Poplar logs 18 " x 24 " in width.
The cabin was found by Dr. Dan Boyd when searching for OLD HAND HEWN CABINS.
The cabin was located in FRENCH LICK, INDIANA. His interest was perked with the beauty and size of the cabin. The town of French Lick was inhibited by French settlers in the late 1700's. The town was named French Lick because of a natural salt lick used by Native Americans. The French settlers used it for their livestock.
A crew of Dan and his son David Boyd's workers numbered the logs of the French Lick standing cabin and moved it back to Boyd Mountain in 2022. The log cabin was named 'Willa' in honor of our grand daughter.
This old cabin had 16 children raised there… with out house and spring house.
The Photographs show Dan Boyd beside a 24″ Popular log wide… used for the Mantle.