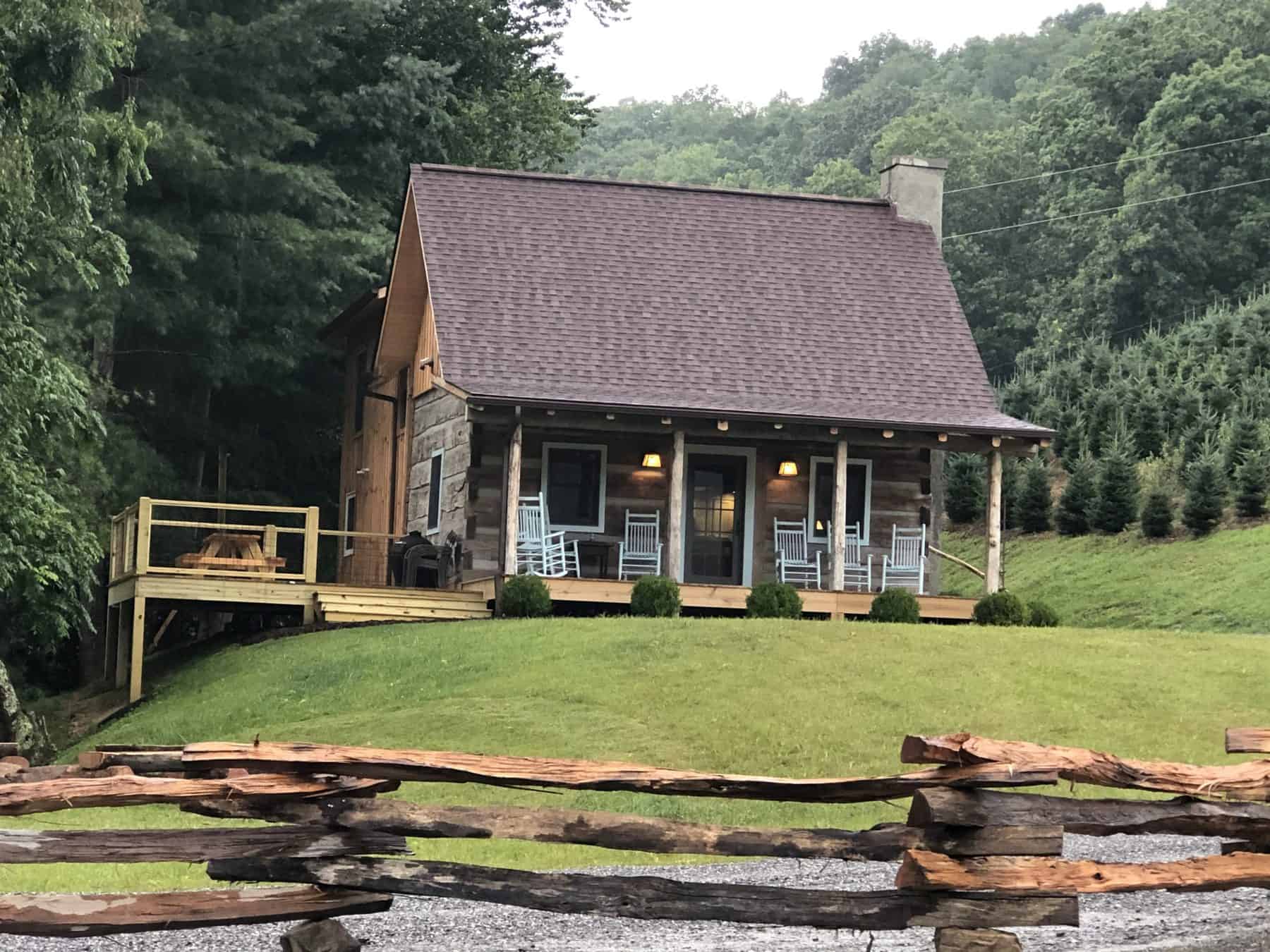 Grassy Fork is 4 bdrm/4 bath
The Cabins upstairs has three bedrooms, 1 king bedroom with shower. 1 queen with shower, 2 queen beds and and extra large sofa with shower and sleeps up to 10.Central Heat and Air Conditioning. Relax on the large covered front porch with rocking chairs overlooking the Christmas trees and mountains or enjoy the deck with a picnic table and grill. Enjoy an outdoor firepit for your use. Wireless internet access available.
Cabin History
This cabin was moved to Boyd Mountain Log Cabins in 2020 from Hartford in Cocke County, Tennessee
Dan Boyd was the architect, contractor and had the vision of restoring this 200 year old cabin for others to enjoy. It has been an amazing feat to salvage and recycle this beautiful log structure into a 4 bedroom, 4 bath cabin.