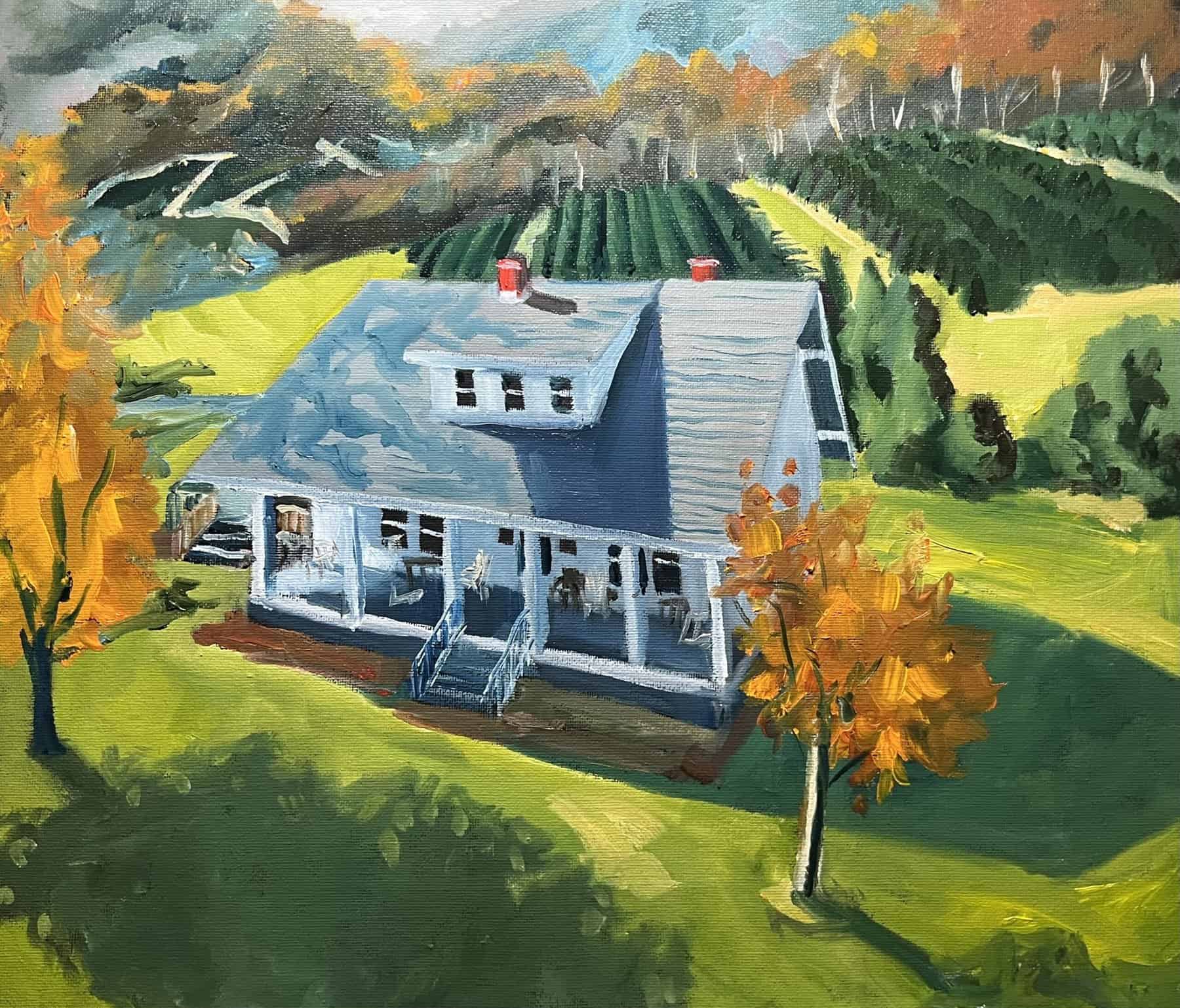 The Home Place is really special to us as it was a family farm house where Danny's father was raised as the oldest of nine children (6 boys 3 girls) and was a gathering place for reunions, fish frys and picnics for the last 100 years! We feel like the renovations to our new vacation rental house are great!
We added  two new heating and cooling systems, new plumbing, new wiring and insulation, restored the floors and walls to the  original grandeur making a vacation spot that will
accommodate 11 … Though their is a 4th small room formerly the canning storage room' upstairs with a cozy chaise lounge that can be used for one more or a couple of sleeping bags.
The original white farmhouse was built on a hill in the early 1900s at the entrance to Boyd Farm Road. David Boyd born in 1882 was a successful  farmer with cattle, corn, tobacco and potatoes. He lived an active life for 90 years!
The early 1900s farmhouse  is a  two story five bedroom home. Downstairs there is living room, dining room , kitchen , breakfast nook ,  laundry and two bedrooms each with a  half bath plus a separate full bathroom.
Upstairs  are three bedrooms with one full bath and a 1/2 bath… plus a small 'bonus' room for relaxing on a chaise lounge or camping out on a sleeping bag!