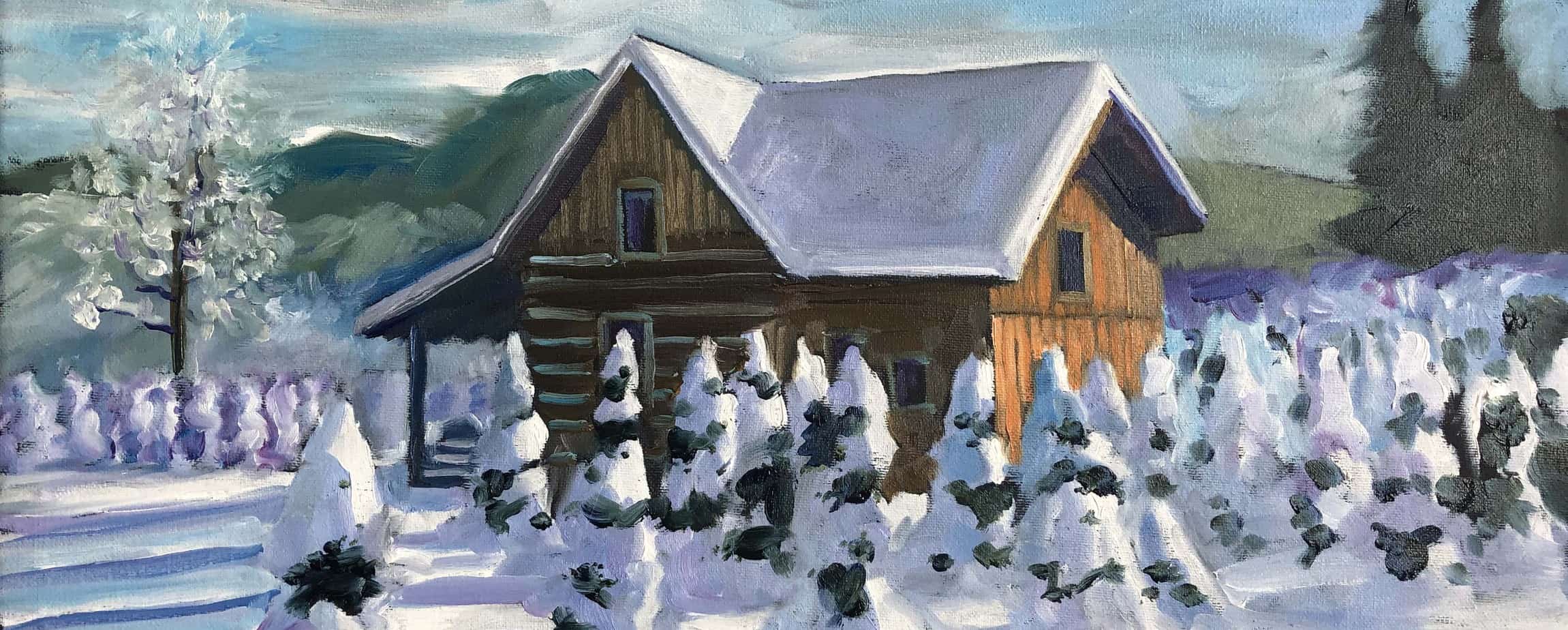 The Clinch Valley two story authentic log cabin was originally standing in Hancock County, Tennessee in the Cumberland Gap, Clinch River Valley. The Clinch Valley Cabin was restored at Boyd Mountain in 2008 into a 4 bedroom cabin which will accommodate up to 10 people. The downstairs log part has a living room, dining room and kitchen with stacked stone fireplace A King Bedroom, full bath with shower, laundry are in an addition on the first floor. The upstairs has 3 separate bedrooms. One bedroom with a King Bed, one with a queen bed and double bed, and a third upstairs bedroom a 2 twin beds. There are two full bathrooms upstairs… one with shower and tub, The other with shower.
Central heat and Air Conditioning. Relax on the large covered front porch with rocking chairs overlooking the Christmas trees and mountains or enjoy the deck with a picnic table and grill. Enjoy an outdoor firepit for your use.Wireless internet access available.
Cabin History
This cabin was moved to Boyd Mountain Log Cabins in 2008 from Hancock County, Tennessee, where the states of Virginia, Tennessee and Kentucky come together near the Clinch River Valley and Cumberland Gap. It is a two story oak log cabin 18 x 20. The logs were cut from virgin timber and hewn by hand, chinked with red clay mud, and logs were covered with newspaper on the inside of the cabin to provide more insulation and a lighter look. The cabin was heated with a large rock fireplace.
Dan Boyd was the architect, contractor and had the vision of restoring this 200 year old cabin for others to enjoy. It has been an amazing feat to salvage and recycle this beautiful log structure into a 4 bedroom, 3 bath cabin.
The Clinch Valley was rented for the first time on October 26, 2008 in the midst of peak fall color… and two days later we had 3″ of snow.